About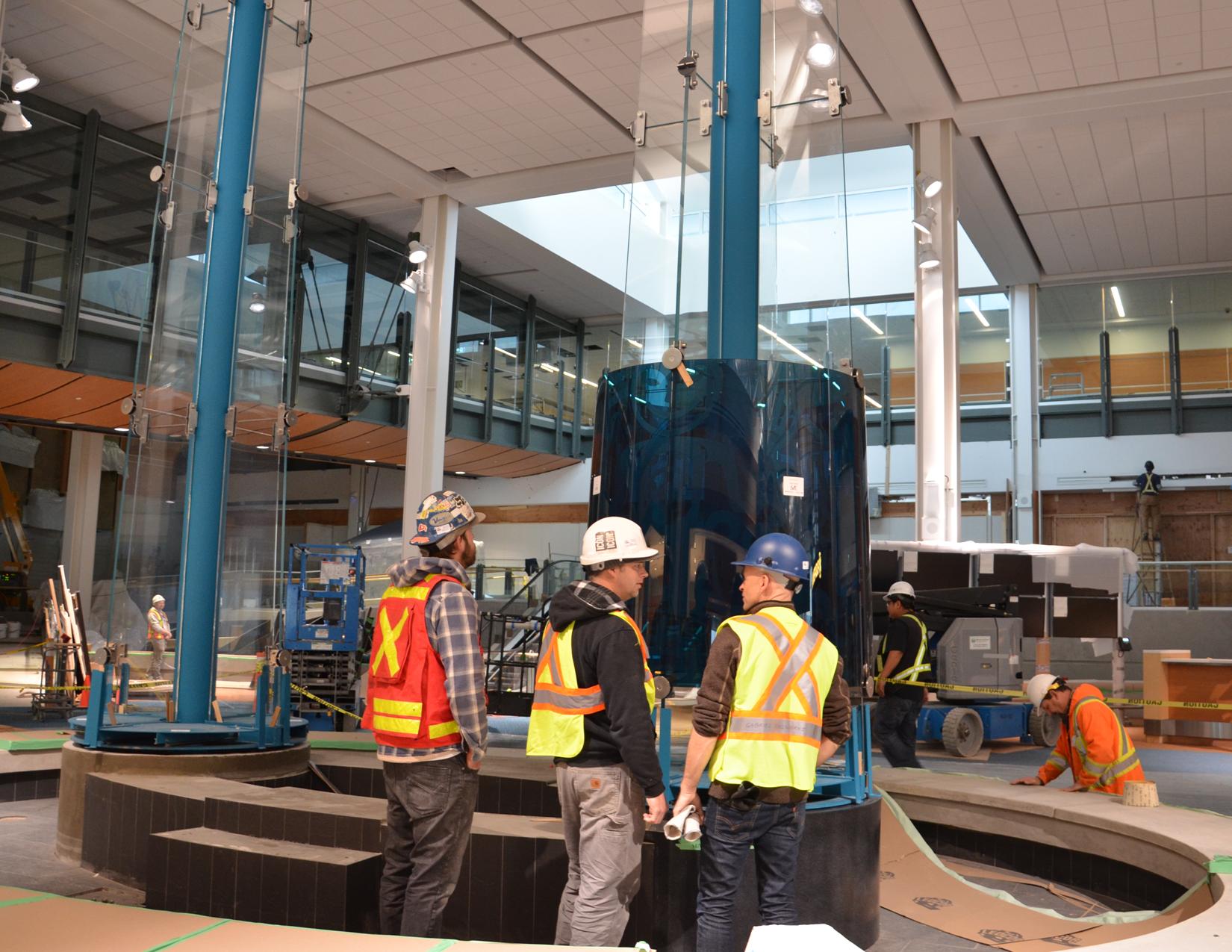 Charles Gabriel Glassworks
Specializes in the design and fabrication of bespoke art-glass installation, sculpture, and site specific architectural designer glass solutions for both residential and commercial application. CGG has successfully completed many complex projects, on time and on budget. Utilizing a tight network of specialists developed over the last 3+ decades, CGG is able to ensure every element receives optimal thought, design, and craftsmanship to create a unique and solid solution for projects of any scale.  With experience on sites large and small, CGG effectively integrates smoothly with other disciplines and production schedules.
Charles Gabriel Bio:
Beginning in 1980, using tones, I worked to create literal imagery onto the surface of glass and explore the effect light had on it. This practice led to commissions and a small business primarily making bespoke decorative feature glass, which in turn, allowed me to experiment and develop effects that further celebrated the interaction of light with natural properties of glass. As I invested more into equipment, I was able to sculpt thicker material. In early 2000, I began using heat, creating 're-vitrified' finishes, and ultimately re-annealing sculpted (stressed) material, allowing the varied thickness within carved monolithic glass to often accept tempering – meeting building codes. Now, in addition to freestanding and wall mount sculptures, I could create bespoke architectural feature works, where the glass could incorporate practicality next to its visual interest by shaping natural light within a space.
I've taught myself these processes. I have always been drawn to consider why certain lines appealed more than others – within imagery, sculpture, objects and architecture. In an attempt to feed this curiosity, I continuously work with my hands.
Interconnection within a "connected", yet disconnected world…
We immigrated to Canada from the UK before I was ten, coming directly to the West Coast. Being raised here, I developed an appreciation for the natural geography, its relation to the resources we depend on, the scale of this use, and the ultimate effects our needs have upon interconnected ecosystems. As often as possible, I'll use my work to explore the underlying connections that provide us so much, yet seldom ask that we give the mechanisms of delivery a second thought. Putting form to variations based on these concerns, I'll attempt to engage on visual level, and through craft, hold that engagement, ultimately striving for meaning beyond the aesthetic. Only in this way, do I feel slightly justified in such a use of resources…
Realizing a multidimensional, sculptural form within a translucent medium helps explore fluid ideas. As shifting light passes through a finished piece, or the angle of view changes, the work takes on a different appearance, as if a developing concept is being influenced by the introduction of new information. Like dialogue, why could a visual composition not shift a perspective, even slightly, during engagement? My pieces have become less static and more open to interpretation – around possibilities rather than certainties – highlighting the ambiguity of 'definition'. That being said, my designs will often include a deliberate, mechanical, geometry. Using the analogy of glass as a symbol of fragility, the medium works well as a template to balance an idea within. If a design, for example, can reference the hard mechanized dominance over the natural world, while seen through the lens of a seemingly delicate medium, the contrast has been created. To have a piece of glass, means a certain level of responsibility is required to protect it. The analogy of that in reference to the delicate balance of life on the planet is intentional. Personally, I embrace technology yet question the amount of industrialization and over-production directly associated with it. In an effort to speak to this, I'll often try to create design that shows a symbiosis between the mechanical shape and an organic pattern. In an ideal world, there would be more of a productive interplay and less of a clash between each. A beauty can be found in such a union that goes far beyond the aesthetic of this work, but can hopefully be suggested by it, nonetheless.
As a continuous means of expression, this practice has been as much about working with light as it has with glass, and has been my passion and focus for over 35 yrs.
A really nice article by Ruth Dobbins (and cover shot) in Glass Art Magazine (2011):