No Stranger To A Fish Dinner
Detail from Completed Transom Glass (click pictures to enlarge)
Client Brief: To use a salmon motif and, if possible, include an eagle and an otter.
I designed this work to compliment the existing architecture (exterior stonework portcullis) in a way that would utilize the available natural light to both emphasize the work, and create an interesting private space within the entryway. The intention was to create movement around the solid entry doors and connect them with the surrounding wall features.. By using both the movement lines to tie the imagery together, and the circular geometry in the background, the design helps bring even the outermost elements in towards the doors as a central focal point.
I stylized the imagery around curves with everything twisting and moving in a dynamic ballet atop an organized matrix of radiating circles…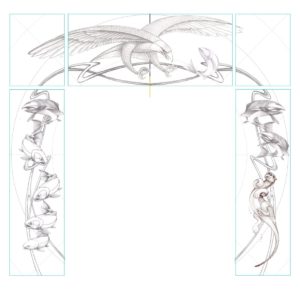 Final pencil design for entry glass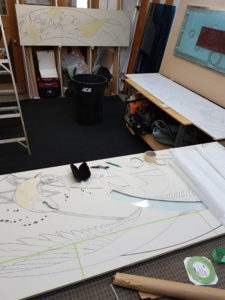 Drawings are transferred by hand full size to resist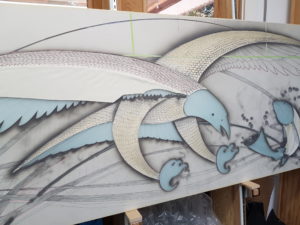 Initial Transom carving underway..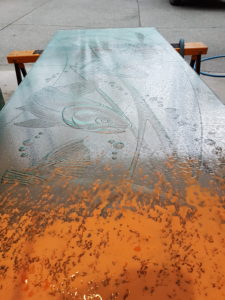 Post hi-fire and tempering, the sidelight receives a polish
"Otter" sidelite receives contrasting final blast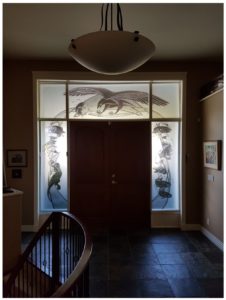 Better install picture to come… 😉