T I M I N G . . .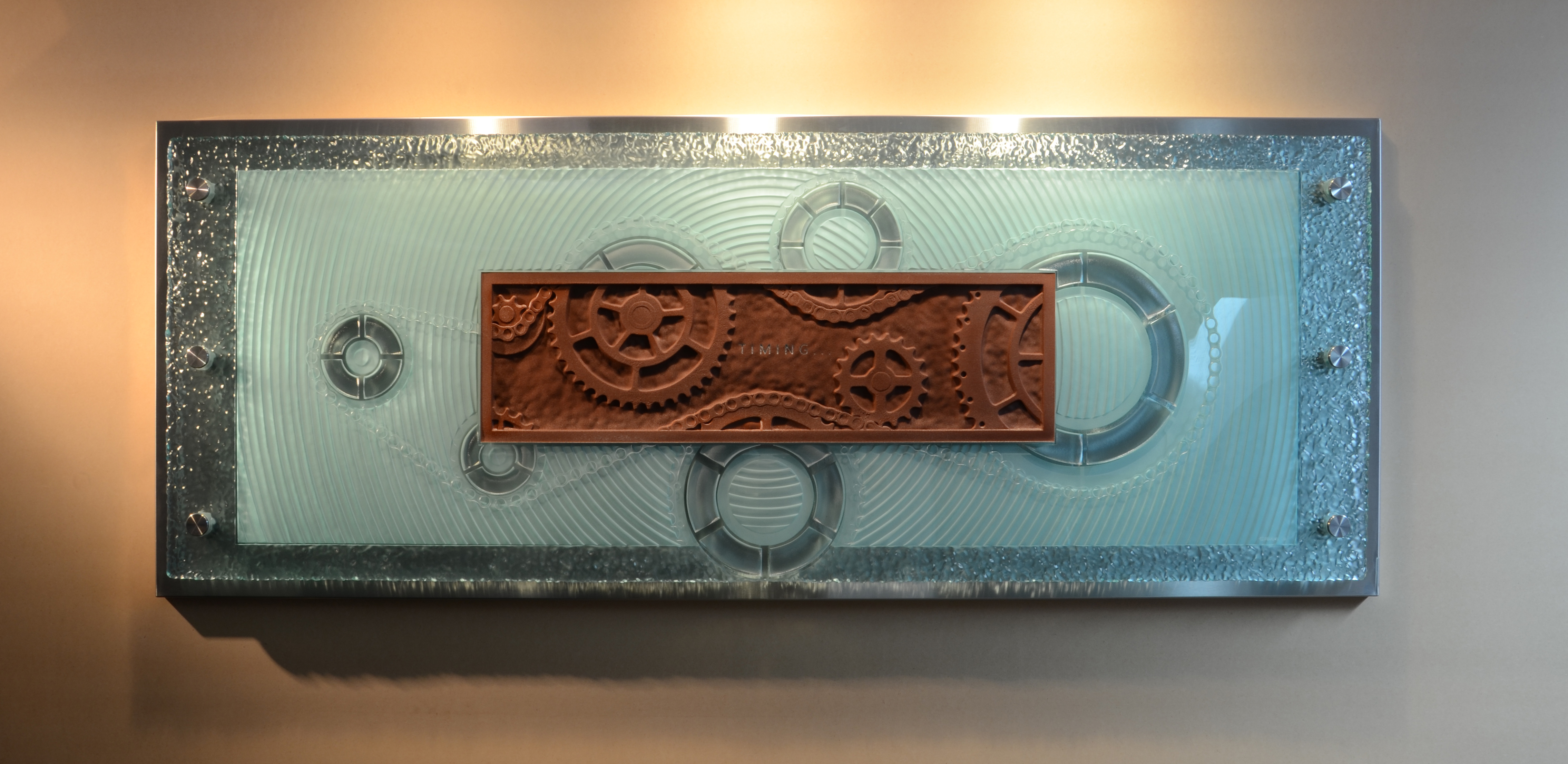 If every aspect of an event were to be considered – from the mechanics required through to the causal effects, then an event's "Timing…"  could equally be thought of as a critical metric…
With an intentionally ambiguous focal point, this work considers that no action happens in isolation, and therefore priority should not be focused on any one element, regardless of its relative visibility. "Timing…" makes the connection between all aspects of an event by using the literal metaphor of a chain .  The "raw iron" of the "cutaway" center exposes the physical mechanics beyond the glossy appearance of the operation(s) depicted on the surface. Since nothing operates in a vacuum, even with all composite aspects considered, the event itself will emit its own force of change beyond the considered event perimeter. This is suggested by the lowermost circle as it breaks from this defined area into the border.  The radiating circular pattern in the background suggests the event's singular energy as greater than the sum of all the smaller operations combined.
(74″ x 24″ x 2.5″) 19mm carved, frit-worked, kiln-fired glass; stainless.
(built 2015 – 2016) – part of "Interconnected" series (ongoing)