Pinnacle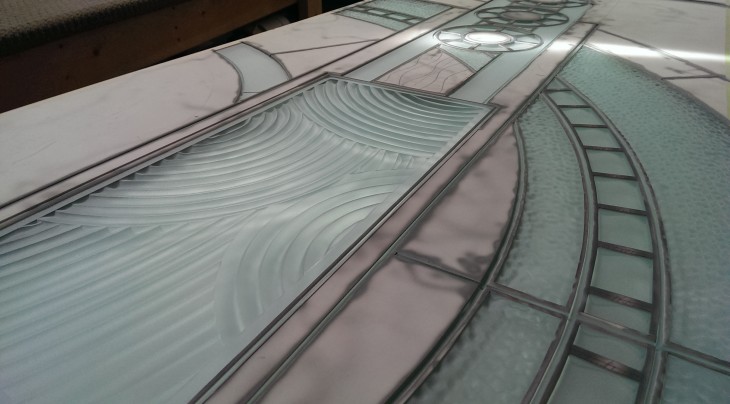 (2014)   Design Intent:
To create an 8 foot vertical glass divider sympathetic to the existing architecture of client's master en suite.
Although the aesthetic aim is to create an interesting piece of glass, I also feel responsible for the resources used in its construction. As each piece is created entirely by hand, the patterning invariably takes on some subtle metaphoric meaning as it comes together. This one has become "Pinnacle".
Pretentious Blurb:
Humankind with all its great creative talent, surrounds and encases itself in ever-more impressive edifices to its own mastery over the natural world. Yet, with all these monuments and trajectories of intent, it will always be nature, by its very meaning, in one form or another, that rises above all else. The image of the bird represents this.
The coloured frit represents organic life – the free bird soaring above, and us contained within one of our own constructs amid our complex ideas, below.